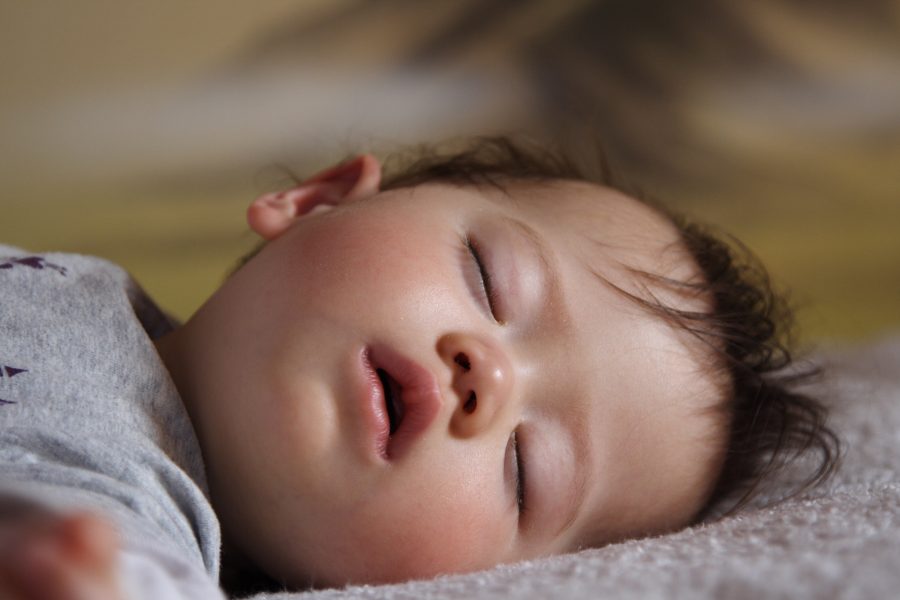 When it comes to parenting we are bombarded by thoughts, questions and concerns on what's the best thing for our baby.  Are we doing things right?  Are we completely messing up our kids?  Sleep is one area where mixed opinions are on full-throttle!  When is it the "right" time to sleep train?  This is the million dollar question that floods the minds of many parents.  We are often concerned about what the latest article states, what our friends our doing with their babies and the great amount of opinions that constantly drown us.  With all of these obstacles it's often hard to know when the so-called time is 'right.'  I am here to tell you that the "RIGHT" time is the time that is RIGHT FOR YOU!!!  It doesn't matter what others are doing or what others have to say.  Of course certain months and times can make the sleep training process a bit easier, but not enough to make those times the ONLY times to begin.  I tell clients that the most important factor in sleep training is feeling ready.  YOU are the most important factor in making sleep training a success.  YOU are the key to creating consistency and remaining committed to the process.  Therefore, when YOU are ready, then it's the RIGHT time to begin.
Many times parents call me in their exhausted state of mind, wondering if I could just give them one or two sleep tidbits to get them on their way.  When this happens I seriously wish I could and that it was just that simple.  What I wouldn't give if  I could tell them the one secret, the big sleep training tip, to let them catch up on some of their much lost and needed zzz's.  Unfortunately, there isn't a simple one or two things that make sleep training a success.  In order for you to create a sleep training plan that will work for you and your entire family there are many factors that come into consideration.  Such as, working parents, schedule conflicts, shared rooms, divorced parents and kids needing to sleep in different homes throughout the week, traveling parents, sleep environment and proper set-up, teaching solid sleep cues, self-soothing techniques and more.  This is why I can't offer you one magical tip.  Too many things need to line up in order to create a solid sleep routine and help your child become a competent and independent sleeper.
If you've been struggling with getting your child to sleep (birth onward) and you feel exasperated, frustrated and exhausted, then there are solutions.  Consider getting help.  Together we work to create a tailored sleep plan to fit the needs of your family.  Support (via email and phone) is offered to you throughout the process.  You will end up with a solid night sleep, consistent solid naps, and a well-rested family.  The positives are numerous and far outweigh the few tears that your child may encounter during the first few days/nights.   The gift of sleep is something that keeps on giving helping to promote proper development, healthy state of being, decreases obesity, and improves general behaviour for home and school success.  If you've debated sleep training, maybe now is the time to dive in and start.  Sleep train and help everyone in your family 'dive' into their sheets for a solid night of sleep!!!
For more information on sleep training, parent coaching and more please click here: Sleep Training or email me today: tia@slightham.com
For free articles and parenting tips, tools and strategies please subscribe and get all the new info sent direct to your inbox!