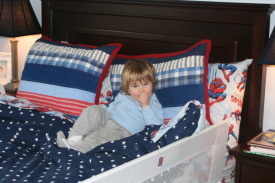 over the past couple days, i am getting a lot of complaints about how the time change is throwing everyone for a loop! stupid me, i should have posted about this a few nights ago! sorry about that! i guess the leprechaun got the best of me:)over time, no pun intended, i have perfected the way to get your kids adapted to a time change without the battles, struggles, and complete chaos that normally goes along with this! i often hear families complaining about how hard it was to get their kids on to a new time zone while traveling and/or the struggle to overcome the daylight savings hour that comes our way no matter what!
there a some things you can do to make this transition a smooth one! of course you may notice your little one being a bot more tired after a time change, as we feel the exact same way. our body clocks are such a strong mechanism, it is hard to just simply overwrite it. it takes a few days for our bodies to completely re-adjust, but you don't have to battle it out with your kids during this adjustment.
this isn't rocket science and is actually very simple. lets start with daylight savings. when the clock is going to 'spring forward' than you need to be very adamant about getting them out of bed at their "normal" wake-up time. yes, i know, it feels sooooo good to let them sleep in the extra hour on that first day, but this is where you have messed the whole thing up! you need to get them up and feed them at the same time. our bodies correlate time change with meal times and therefore, helping them eat on their regular time/schedule will help them adjust easier. by waking them on time, they will then be ready for their meals on time, nap(s) on time and consequently their bedtime! yesterday, my boys went to bed at what should have felt like 4:45pm for them. they were out cold in a matter of minutes at the new daylight savings time of 5:45pm. right on time! beckett my youngest napped his 2 naps on time and they both settled into the time change without ever even knowing it occurred. they woke as usual this morning at 6:30am and since have remained all in sync! like i said, not complicated, just annoying to give up that one opportunity for a little sleep in! if you can even call it that:)
in terms of time zone changes when traveling. we do this at least 2 times a year when we travel to portland to see my family, which is a 3 hour time change. in regards to this you have a few more steps to take to ensure the easiest transition. please see my link about traveling with your kids to read about all these details: travel link
i hope this helps you out the next time a time change comes your way. maybe next time, your usually rattled kids, won't know there was anything to even rattle about!