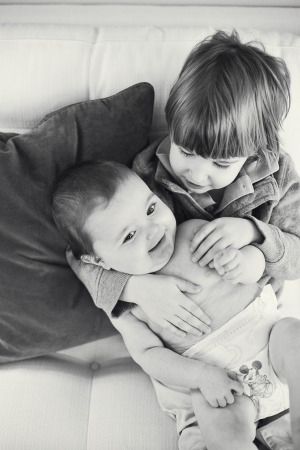 seems the majority of the moms i help have a similar complaint…leaky diapers. everyone hates the dreaded leaking diaper! whether it leaks and wakes up your baby/toddler in the middle of the night or you have to continually change clothes and bedding every morning, it all just sucks!! i have a couple tricks to help decrease your leaking diaper wake-up calls! now, it isn't full-proof, but i will say with my 2 boys, i haven't had more than 20 leaky diapers total over the past 3 years over night! if you are a victim leaky diapers than read on!
1st tip: always go up one size at night from you daytime diaper size. so if he/she is in a 3 during the day, than go to a 4 for the nights. this will allow for more absorbency for the long night time stretch!
2nd tip: if you use pampers be sure you get the "baby dry" as it is designed to hold more urine than, lets say cruisers or any other make. if you use huggies than go with the "snug and dry" for the same reason.
3rd tip: this is the tricky part. not tricky to do, but a bit tricky to explain without a video. that being said if you try this tip and aren't sure about it, send me a comment and i will create an instructional video to attach to this blog post. okay, lets get to it. follow the bullets below:
if your baby is a tummy sleeper, be sure the diaper is a bit higher in the front. all the urine while tummy sleeping will head in this direction.
if they are a back/tummy sleeper mixed than just center the diaper evenly in front and back.
use a diaper cream at night as a barrier to protect the bum from rash, as 12-14 hours of sleep is a long time to be in a diaper. protection is needed!
now for the tricky part…when you are putting the diaper on you need to do something with the front tabs. these tabs are non-absorbent. therefore if they reach the back of the diaper (absorbent part) it will cause an immediate leak. so, take each tab and fold over once and then twice so the tab is almost disappeared. then synch the diaper tight with the velcrow tabs. this keeps this non-absorbent part out of sight!!
be sure you pull out the outer edge of each leg.
there you have it…the almost, full-proof, leak free diaper do!! give this a go if you live in a leak-aholic household!! stop the addiction and live a dry life!!!