Hey there parents! This is a really exciting time for Tia Slightham – Parenting Solutions as we are introducing our new monthly Expert Interview Series.  I have had the pleasure to work with child psychologists, nutritionists, eye specialists, child health advocates, and more.  You can expect to see a new Expert Interview each month.  Stay tuned for loads of information on topics such as ADHD, Anxiety, Nutrition, Your child's eye health and how it can lead to misdiagnosis of ADHD, etc.  The wealth of knowledge has been abundant and I am so excited to share all of these experts and their pertinent information with all of you!  Stay tuned each month to hear all our experts have to say.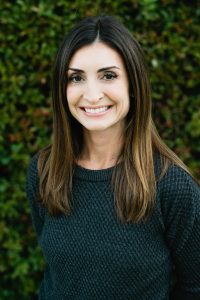 This month I had the privilege to spend some time with Velana Colón. 
As an athlete, Velana has always been aware of the impact of nutrition 
on physical and emotional wellbeing. After becoming pregnant with 
her first child, her interest in nutritional impact expanded to include the 
complexities of foods and beverages for kids. Her family grew to 
include three children, and along with it, her interest in healthy foods 
for busy families blossomed into a personal passion that led to 
founding M&C Organics. Recently featured in
Forbes Magazine
you can learn more about all K+ has to offer your family and their health. 
Along with this article see what Velana had to say when we sat down together.  
What's in K+?  
EVERYTHING A CHILD NEEDS…WITH NOTHING THEY DON'T NEED. EVERYTHING IN K+ IS NUTRITIOUS WITH NO HARMFUL INGREDIENTS. IT'S FULL OF HYDRATING AND REPLENISHING ELECTROLYTES, CRUCIAL VITAMINS, AND SUPERFOODS, WITHOUT ANYTHING ARTIFICIAL OR HARMFUL.
What Ingredients Make Up K+ Sports Drink For Kids?
COCONUT WATER FOR OPTIMAL HYDRATION
ORGANIC CANE SUGAR FOR CALORIC SOURCE OF ENERGY FAR SUPERIOR TO HIGHLY REFINED NON-ORGANIC SUGAR
ORGANIC FRUIT FLAVORS AND ALL NATURAL ORGANIC FRUIT AND VEGETABLE COLORS FOR A TASTE YOUR CHILD IS SURE TO LOVE
ADDITIONAL VITAMINS SUCH AS MALIC ACID FOR REDUCED MUSCLE SORENESS AND INCREASED ENERGY
VITAMIN C FOR IMMUNE FUNCTION AND VITALITY
B5, B6, B12 FOR HEALTHY ADRENALS, IMPROVED MOOD, & IMPROVED DIGESTION
PINCH OF PURIFIED SEA SALT TO REPLACE LOST ELECTROLYTES
What Inspired You To Start K+
I DIDN'T FEEL LIKE THERE WAS A HEALTHY OPTION IN THE SPORTS DRINK CATEGORY FOR MY KIDS. THE IDEA WAS REALLY BORN FROM THE MOMENT I WAS ON SPORTS FIELDS WITH MY KIDS WHERE I WAS REALLY FRUSTRATED BY THE AVAILABLE CHOICES AROUND US. FRUSTRATED BY HOW OFTEN THESE POOR, UNHEALTHY CHOICES WERE BROUGHT TO GAMES. THE INGREDIENTS IN THESE "PERFORMANCE" BASED DRINKS ACCOMPLISH THE EXACT OPPOSITE FROM THE REASON YOU ARE EXERCISING IN THE FIRST PLACE, WHICH IS FOR BETTER HEALTH.
Is K+ Just For Kids Or Can Adults Enjoy This Healthy Drink As Well? 
K+ WAS ORIGINALLY FORMULATED WITH A CHILD'S DELICATE SYSTEM IN MIND. ALL MACRO AND MICRO NUTRIENTS ARE SPECIFICALLY PROPORTIONAL FOR A CHILD.  WHILE K+ ENSURES THE SAFETY AND OPTIMAL PERFORMANCE FOR YOUR CHILD, IT DOESN'T MEAN YOU CAN'T DRINK IT TOO.
What About K+ Is Going To Help Our Kids Perform Better?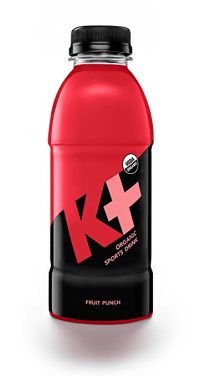 K+ WILL HELP KIDS PERFORM BETTER BECAUSE IT'S SUPERIOR FLAVOR WILL KEEP KIDS COMING BACK TO DRINK IT MORE READILY THROUGHOUT A GAME OR PRACTICE, WHICH WILL INCREASE HYDRATION LEVELS.  IT ALSO HELPS BALANCE THEIR ELECTROLYTES BETTER THAN WATER ALONE COULD DO.  ARTIFICIAL COLORS AND ADDITIVES SLOW KIDS DOWN AND DECREASE THEIR PERFORMANCE IN A VARIETY OF WAYS.  IN THE SHORT TERM THEY CAUSE BEHAVIORAL ISSUES, ALONG WITH DISTRACTIBILITY, ESPECIALLY FOR CHILDREN WITH ADHD. THIS MAKES IT DIFFICULT FOR CHILDREN TO FOCUS ON THE PRACTICE, GAME OR ANY OTHER TASK AT HAND.  IN THE LONG TERM, THEY COME WITH A MYRIAD OF HEALTH ISSUES FROM CANCER TO AUTOIMMUNE DISEASE, ALLERGIES, ASTHMA, ECZEMA AND MORE. K+ IS ALL NATURAL AND WON'T BE A RISK TO YOUR KIDS HEALTH, BUT RATHER WILL BENEFIT YOUR KIDS HEALTH IN MULTIPLE WAYS.
Where Can Parents Get Their Hands on K+?
Being a parent myself I am constantly working towards optimizing both of my son's health. This includes
solid sleep
and nutrition.  I am always striving to fuel my kids with healthy, nutritious foods, I know I will be stocking K+ in my fridge for an easy to grab and go drink for my kids!  Order your K+ today with the links provided above and start fueling your kids with a healthy non-refined sugar, sports drink!  Connect with K+ Organics: 
K+ Website
Facebook