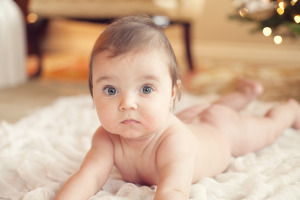 a personal thank you to all my clients and readers from the month of january! truly without you…there is no me!! i love helping everyone with their parenting questions and to get the sleep they deserve! the positives that sleep brings you and your baby is intangible! in combination with my guidance and support and your hard work and 100% dedication, we have successfully sleep trained many many babies this month alone! below i have listed a few quotes that came directly from some of my january clients!! once again thank you for allowing me to help you catch your zzz's!!
anonymous sleeper 1:
"My 1 yr old daughter had been sleeping through the night at an early age and doing well with her naps until a few months ago. She began going through sleep regression and we were not sure how to get her back to the great sleeper she once was.
With guidance, support and encouragement, Tia advised me step by step on how to help my daughter get restful sleep throughout the night and for her nap.
My daughter is now back to being the happy baby she was! She is sleeping 11 to 11.5 hrs a night and takes a 2 -2.5 hr afternoon nap.
Thank you, thank you, thank you!"
anonymous sleeper 2:
"I can not imagine going through sleep training without TIA! She is incredible! So patient and so helpful! The experience was wonderful and after 7 months I finally had 8 hours of straight sleep. Every mother's dream. Tia spent time and energy walking me through the process and checking in daily to see how I was doing. Tia suggested a few options and always followed up to make sure that I was comfortable with them. I never felt pressured. If one option didn't work she was always there to suggest another. I now have more energy to spend enjoying my baby!
THANK YOU TO MOMMY SECRETS!
Recommending Tia to other moms was a no brainer! 🙂 I can promise them that they will have an amazing experience like me! :)"
anonymous sleeper 3:
"Tia contacted us and after a very thorough discussion about our day to day routine with our son, she sent us an extremely detailed and easy to follow personal plan. Although I had read many different sleep training techniques and had a very good understanding of what I needed to do, I was in desperate need for some support and confirmation that I was doing a good thing for my son. Tia not only provided us with the support we needed, she also worked with us to make any necessary changes that arose. She was empathetic and flexible with us and our concerns regarding sleep training our son."
anonymous sleeper 4:
"Sadie is doing remarkably well thanks to your great suggestions! Even nap time all week has been easy for both the nanny and myself. Thanks so so much Tia, I really appreciate it.
– no longer sleepless in Toronto!"