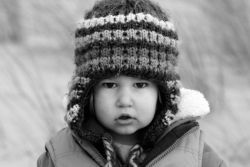 i can't emphasize this enough…..always, always, always follow your gut! like i said before, you know your kids better than anyone else and if something feels off, go with your gut. whether you feel like they aren't feeling well, a situation doesn't seem right, etc. go with your gut!!
this topic is on the forefront for me because i had a really bad situation happen today with my son, hudson, at his place of swim. we have him in private lessons and he goes weekly. he has cried before each lesson for the past 13 weeks, which happens to be the entirety of the session. i kept having him go, as i thought the consistency was going to be good for him, but i always had a certain 'bad' feeling about the whole situation. hudson is a very secure little boy and the fact that he was swimming so well, yet still crying felt wrong to me. today was the icing on the cake when the owner thought i had left the doorway to go the viewing room, i heard her come over to hudson and yell at him about his crying. i won't go into details, but it was wrong, wrong, wrong!!
he will never go there again and i will always follow my gut and not wait.